End of summer
The time-piece of seasons shows...
End of summer, start of fall
A new week, the end of year a little bit closer, and at the Blender forum is a new issue of Weekend Challenge.
After the experiment with the "paranormal"-entry (see last post), I'm going back to a more strict lowpoly style. This entry allowed me to try a lof of different things and was a lot of fun overall!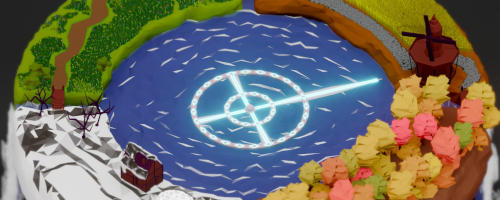 SF2020: small update
Currently I am working on two different characters, so I can populate the new corridor when showing it off. If I make a short clip or just some still images first, I haven't decided yet.
Maybe I will make a post just to introduce the characters. They may deserve it, it's the first time I show characters ever, after all. And to have a better balance between SF2020 and Weekend Challenge posts.
↑