Cave-like II
Caves instead of spaceship, take two!
More caves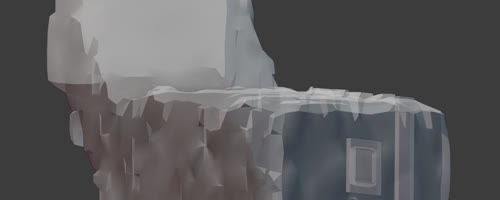 Looks like, my conceptional escape velocity was rather low when I went back to another try. Or I was just stubborn and thought, I get this fixed. I don't quite remember.
Cave-like, or mining-corridor-like?
See what I did, it looks like a corridor at least. Still I want no caves, though. Spaceships, please!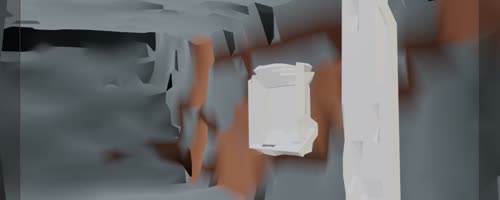 Vertex colors
This is a special way of texturing, no textures or UV-mapping required. Basically each vertex in the mesh doubles as source of colour and then it interpolates over the faces the vertices are a part of.
As you can see from the image, the result depends highly on the density of the vertices. To have any chance of getting this looking good, the density needs to be higher. Blender has some good subdivide/remesh options at hand, I may give this a try again.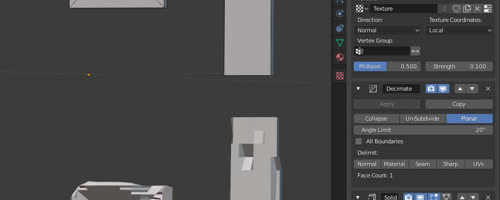 Result: partially useful
The modifier stack used is not suitable, but the concept of vertex colors may prove useful. Though, the way I did it here, is clearly not useful.
↑